I hope everyone is ready for a great Friday!! (Yes i know its monday lol) I hope everyone is planning on joining us for the Getting Cricky Blog Hop!!! It will be a blast and I'm sure there will be TONS of amazing projects on display from the Design team! Please stop over and show them all some love! And I may even have a surprise to give away friday night!!! For more information or to even to check out the WONDERFUL stamp sets over at KAndrews...
Please click here
Blog Hop starts Friday November 18 @ 9:00pm est and continues throughout the weekend; so if you cant make it friday there is plenty of time to hop with us over the weekend :)
Hope to see you there!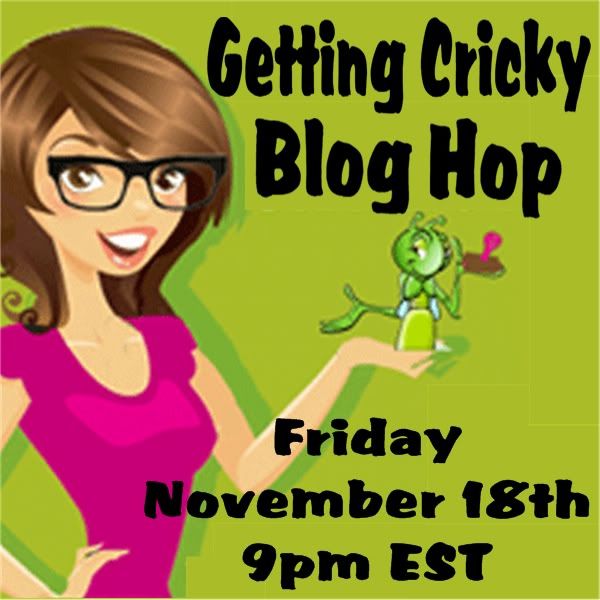 <3 Til next time